Paint Protection Services
AVAILABLE FOR: EXOTICS | LUXURY | ELECTRIC | TRACK CARS | TRUCKS & SUVS
AP3: Atlanta's Premier Xpel Protective Film Installation Destination
Next to a home, a car is often the largest investment in your life. You've worked hard to afford a car worth protecting, AP3 can help take the pain out of maintaining a flawless finish. Founded by lead installer Tiaan Krige, AP3 is the premier car care destination of the southeast. Xpel recently named AP3 '2019 Xpel Dealer of the Year'. Our shop is also a certified coating distributor as CeramicPro Alpharetta.
Xpel Paint Protection Film and CeramicPro car coatings are the latest technologies in car care. We understand you'd like to learn more, and we're here to answer questions and share our knowledge and car care expertise. When choosing aftermarket protection, which team you trust with your vehicle is infinitely more important than the brand of product used. Potential clients are invited to view our installations finished on vehicles at our Alpharetta shop. Chances are you'll see a stealth wrap for a Tesla or an exotic from our partnership with Lamborghini Atlanta/Rolls Royce Atlanta.
Currently, AP3 offers a distinct range of products or services for maintaining and improving the appearance of your vehicle applied by our Xpel™ factory trained and certified team.
Services Offered:
1.) Xpel Self-Healing Clear Film Wraps (Xpel Ultimate Plus and Xpel Stealth)
AP3's flagship product is an advanced, self-healing, clear, replaceable film that is computer-tailored to any make and model vehicle or supercar.
Using either Xpel Ultimate Plus™ or Xpel Stealth™ clear bra, this product acts as a polyurethane skin protector against rock chips, debris, and sun damage as well as creating a more easily-cleaned exterior that will reform and heal itself with heat or intense sunlight.
2.) Ceramic Pro Surface Technology
CeramicPro™ coatings in conjunction with Xpel™ Paint Protection Film ensure long-lasting results on a wide range of surfaces. The ceramic coat produces unmatched dirt-repellent properties with a tight, water beading effect, as well as increasing durability and hardness of the surface. Unlike the PPF Clear Film, Ceramic Coatings' primary purpose is ease of cleaning. Xpel Film is the ultimate protector for a vehicle's paint. We recommend having Xpel PPF installed on at least the front of the vehicle before having a CeramicPro Car Ceramic Coat applied.
AP3 technicians use several different levels of CeramicPro™ coatings to elevate a vehicle's condition past the day it rolled off the factory line.
3.) Xpel Tint for Windows/Glass
Xpel Brand Window Films range from premium to the top of the industry. Xpel Prime CS™ or Xpel Prime XR™ window tint assist with SPF, heat, and glare protection.
Location
1815 Hembree Rd
Unit 416
Alpharetta, GA 30009
Phone
234-254-3118
Email
info@AP3ATL.com
*Due to the nature of requests and car variations, pricing is available via quotes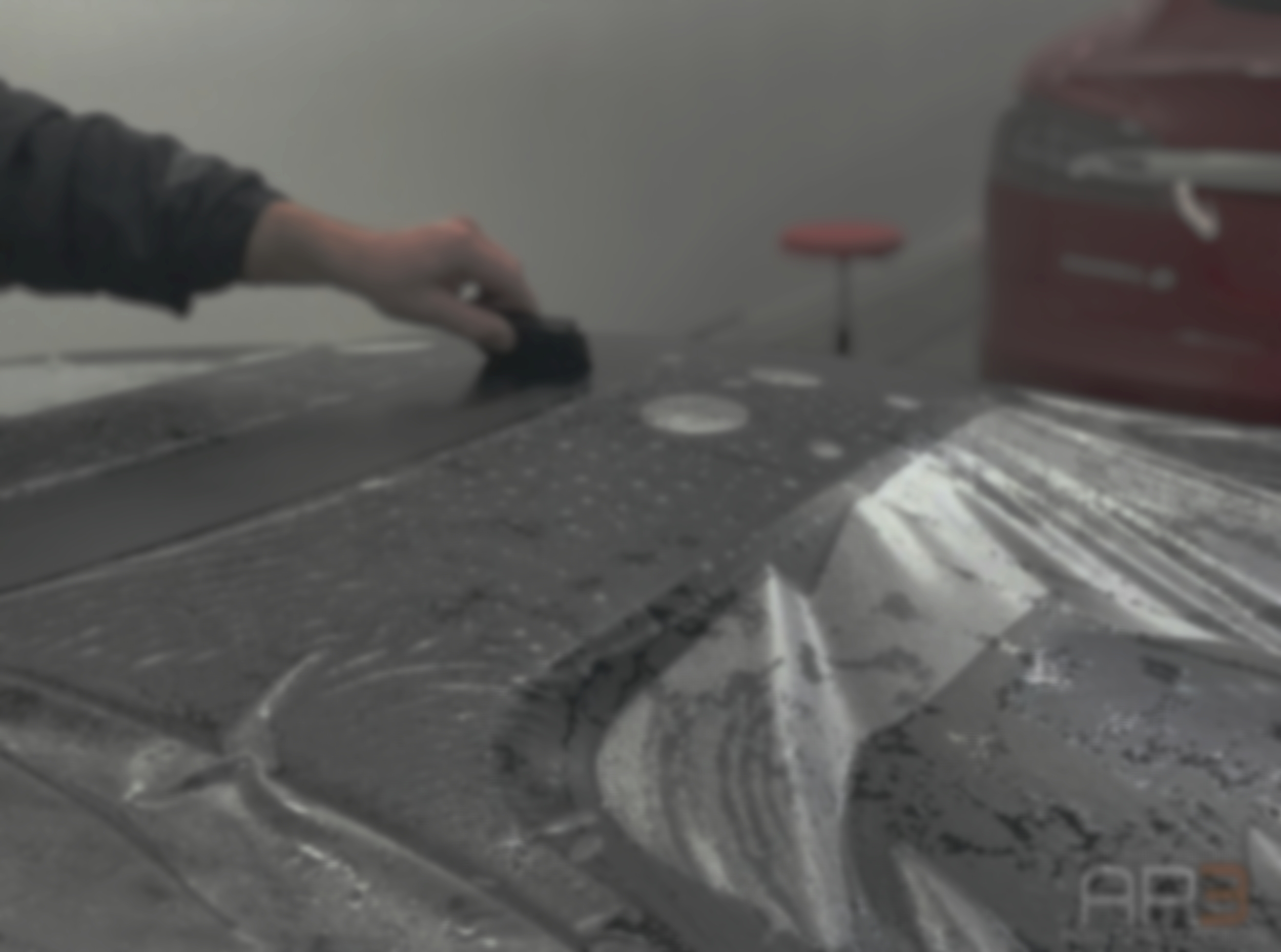 Our Xpel™ factory-certified team implements simple, organized approaches to wrapping every panel on any vehicle in Xpel Ultimate™ or Xpel Stealth™, which we believe protects vehicles better than any other film.
XPEL SCRATCH-HEAL TEST:
Xpel Ultimate Plus GLOSS Finish Film
Xpel Ultimate™ clear paint protection film is a thin, 8mm polyurethane, transparent, self-healing layer that is seamlessly installed and invisible to the naked eye.
Xpel Stealth Satin/Frosted Finish Film
Xpel Stealth™ film is a semi-matte, clear film style with an equally protective, 8mm polyurethane, self-healing layer that is seamlessly installed but offers a unique satin/frosted appearance that enhances the contours and lines of any vehicle model.
Standard Packages:
Front Clip : $1450-$1950+
Includes: Full Hood, Front Fenders, Front Bumper, Headlamps, Mirror Caps, Partial A-Pillars
Full Front & Lower Sides : $1,950 - $2,650+
Includes: "Full Front" & Rocker Panels, Lower Doors, Lower Rear Quarter
Full Exterior : $ Price Requires Quote: highly dependent upon model
Includes: Every Painted Panel & Headlamps, Door Handles, Luggage Area
CeramicPro™ ceramic coatings create different layers of protection that offer unique properties and enhancements to any applied surface.
When applied, CeramicPro coatings crystallize and bond to the pores of the applied surface, enhancing protection and preventing dust from building up anywhere on your vehicle, allowing you to effortlessly maintain its' luster.
EXTERIOR Ceramic Coating OPTIONS:
LEVEL I: CeramicPro Bronze
A level 1 CeramicPro™ Bronze coating offers unbelievable protection and gloss covered under a 2 year warranty. This option can be done by itself or added to any service package. 1 Layer of Bronze Coating, 1 Layer of 12 month Glass Coating
•Installation starting at $750
LEVEL II: CeramicPro Silver Coating
CeramicPro™ silver coating adds an additional layer of 9H to the Bronze Coating which extends the warranty to 5 years. 9H is rated to resist scratches and add incredible durability to the finish. 1 Layer of Bronze, 1 Layer of 9H, 1 Layer of 12 month Glass Coating
•Installation starting at $1200
LEVEL III: CeramicPro Gold Coating
The level 3 option combines both the level 1 and level 2 for ultimate durability and performance. 1 Layer of Bronze, 5 Layers of 9H. This service comes with a lifetime warranty, which includes an annual inspection in which the car is cleaned thoroughly.
•Installation starting at $1700
Wheel, Glass and Sport Coatings
A wheels-off process that coats the barrel, brakes, and calipers with a 5 year ceramic coating.
•Installation $100-200 / wheel
Sport Package includes a thorough wash, decontamination, clay treatment, and 6 month Sport Coating
All exterior glass treated with CeramicPro Rain, a 12 month hydrophobic coating.
•Installation at $100 for all glass
INTERIOR OPTIONS:
CeramicPro Textile:
Fabric ceramic coating that protects, repels, and keeps clean from 12-36 months depending on traffic
•Installation starting at $200
CeramicPro Leather:
Leather ceramic coating that protects, repels, and keeps clean from 12-36 months depending on traffic
•Installation starting at $200
CeramicPro 9H for Plastics:
9H ceramic coating that protects, repels, and keeps clean from 12-36 months depending on traffic
•Installation starting at $200
XPel Window Tint
AP3 uses Xpel™ technology to offer installation of any degree of tint darkening to vehicle windows.
•Pricing is variable with each model vehicle.
Xpel Prime XR Tint:
Xpel Prime XR™ tint offers a cooling 88% infrared heat protection and SPF 1,000 UV skin-protection
Xpel Prime CS Tint:
Xpel Prime CS™ tint offers SPF 1,000 UV skin-protection, increased heat protection, and reduced glare
Contact us to protect your vehicle with Xpel Paint Protection:
The best way to receive a prompt quote is to fill out the form below accurately.
Location
1815 Hembree Rd
Unit 416
Alpharetta, GA 30009
Phone
234-254-3118
Email
info@AP3ATL.com